We don't yet know the actual challenges but we DO have a few images of what the board will look like!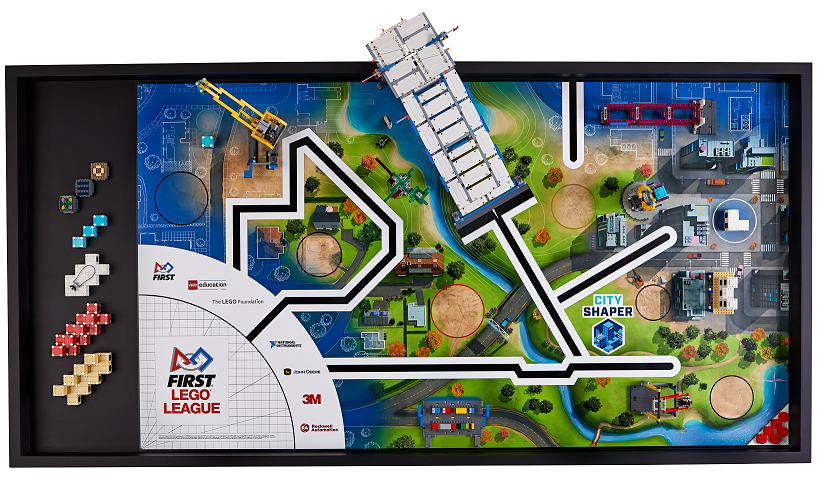 Notable features:
There's a line direct from the base (so we can use line following)
There is a huge bridge across to the opposing team's field! This may be used for some interesting coopertition challenges.
Here's the teaser video: